Tere tulemast!
FurryEST 2022 Announcement!
Hello all you fluffy critters! It's been been a shaky few years filled with uncertainty but we are BACK! FurryEst will indeed be happening this year from 7th to 10th of July on the already familiar (but now slightly larger) river barge house complex! (Google Maps)
Now, just to be safe you will require at least a full Covid vaccination (two shots, booster(s) not required) to be able to attend. You will also need to be at least 18 years old by the first day of the con.
There will be plenty to enjoy! Open space and countryside, water bikes, canoes, volleyball field, sauna, grilling and a whole river where one could kick back, relax and enjoy some Estonian mid-summer, away from the smoke and dust of the city! The barge complex consists of a multitude of barges, two of which also house a total of 50 bed spots. To roughly familiarize yourself with the venue, we can recommend flipping through the photos here.
The attendance costs 65 euros, which includes dinner, as well as some morning sandwich materials. For an extra 30 euros, you can also get a bed spot under the roof of one of the barges. Tenting or sleeping in a car will not require an extra charge. If you wish to support FurryEst further, then you can pay an extra 25 euros (or more) as a "sponsor" and get a corresponding lanyard- and con badge style, as well as priority in any queues.
Registration will open on 29th of April, 20:00 EEST on this site!
We hope to see all you lovely fluffs there!
— FurryEST organizational team
Frequently Asked Questions
When will the convention be held?
7-10th of July!
When does registration open?
FurryEST 2022 registration opens on 29th of April, 20:00 EEST (+3UTC/GMT)!
Where will the convention be held?
FurryEST takes place in Estonia near the village Kabala (GPS coordinates 58°56'00.8"N 24°39'34.0"E). The closest larger cities are Rapla and Märjamaa with bus and train service.
Is transport from Tallinn to the convention provided?
We will announce possibilities for group transport at a later date.
What are the security precuations with regard to the pandemic?
We will require full covid vaccination for all attendees of the con.
How old do I need to be to attend this con?
You need to have reached 18 years of age by the first day of the convention.
Can I see some photos of what the con looks like?
Check out our page with photos from 2019!
How much will the ticket cost?
The base price for a ticket is 65 euros. Opting for a bed spot on either of the sleeping barges costs an extra 30 euros, alternatively you may choose to bring your tent and camp out. This price is including dinner and morning sandwitches during the con.
If you'd like to sponsor FurryEST 2022 to allow us to make it fancier than ever, then there is a sponsor upgrade for 25 euros!
How will I pay for my ticket?
This information will be provided at a later date.
Will I be able to choose my bed spot?
Yes! You will be able to choose which bed you wish to sleep in during registration and can refer the bed number to your friends if you wish to sleep close to one another.
How many bed spots are available?
There are 50 bed spots available in the barge houses, allocated first come first serve when registering. But even once the bed spots run out, there is always the possibility to bring your own tent and camp out. The space is (almost) unlimited!
How can I keep up with FurryEST news?
If want to be the first to know the news you should follow FurryEST announcements on Telegram! You can also join the chat through these means.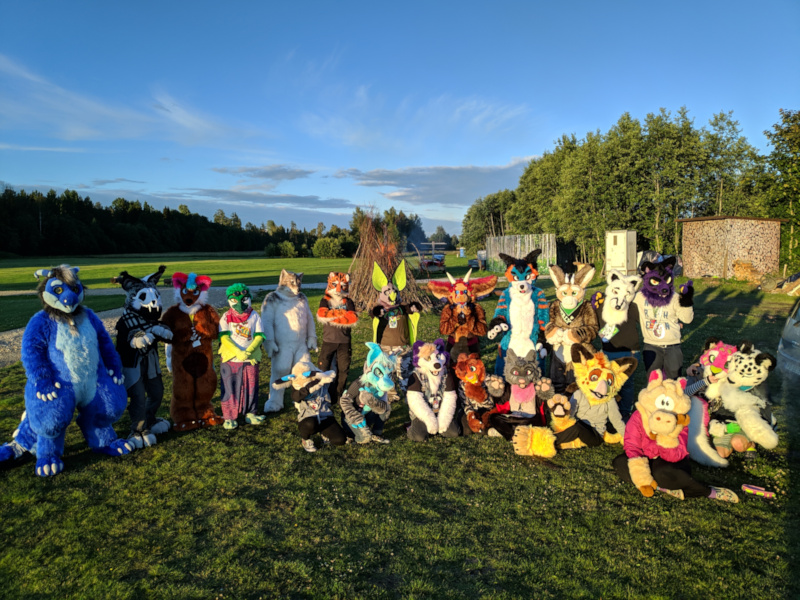 See you there!