FurryEST 2020 is cancelled
It is with a heavy heart that we have had to conclude that due to so many uncertainties around what the state of the world and travelling between countries will be by the start of July, it is too large of a financial risk to go ahead with FurryEST in the way we envisioned it. Hence, we regret to inform everybody that FurryEST as a convention will not be taking place in 2020.
But if you have already planned your trip to visit Estonia for FurryEST (and it turns out to be possible to do so by 3rd of July), then do not fret! If at all possible, instead of a convention, we will try to host a smaller meet. Still at a natural place and still with a sauna and bonfire, however sleeping accommodations are bound to be very limited - it will be likely that many would have to sleep in their cars or tents. More information on this replacement meet, if it is possible/legal to make one, will be released around the end of May or beginning of June on this channel, as well as on the FurryEST Official Chat.
Here's hoping that the world can fight off the virus soon and that FurryEST 2021 has no such problems to worry about!
— FurryEST organizational team
How can I keep up with FurryEST news?
If want to be the first to know the news you should follow FurryEST announcements on Telegram! You can also join the chat through these means.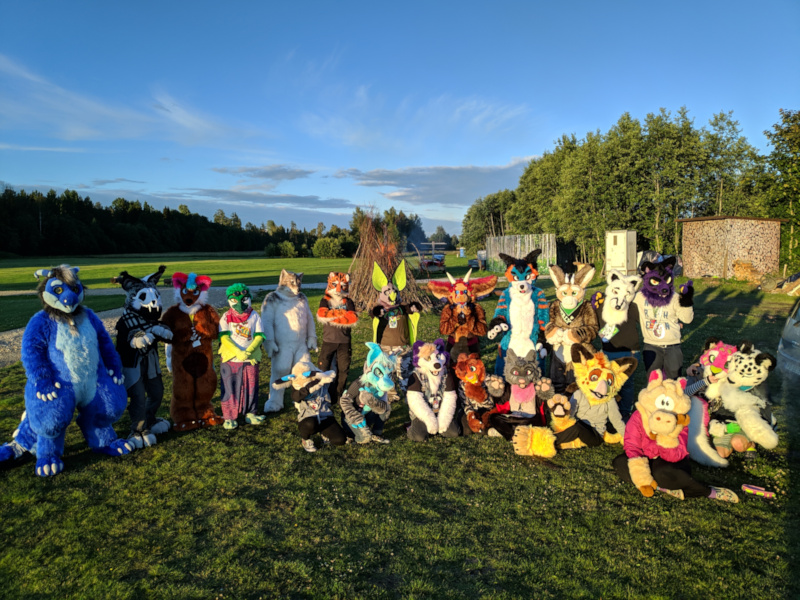 See you in 2021!